WHAT'S INVOLVED AND WHERE DO YOU START?
[vcex_spacing size="15px"]
Painting the external faces of a High-Rise tower will be amongst one of the biggest projects a Hotel Manager will ever be part of.  For someone not familiar with this type of project, it can be difficult to understand where to start, what to look for in the scope of works or what a reasonable expectation of the finished result should be.
Accessing the outside areas of a tower is typically the most difficult component of such a job.  In most cases, it is logistically challenging as virtually every building is unique in its design, has limited means of access and has its own environmental factors.  The access component of any repaint, can significantly increase the cost of the project, and in some cases, can be the largest portion of the quote.  It is for this reason, that it's highly advisable to seek the services of a painter who has previously undertaken a project of this scale and similar in nature.  If they haven't, there is a very real risk that they could undervalue the project and face financial collapse midway through the project, leaving you with a half painted building that no other painter wants to complete.
A good place to start when looking for a painting contractor who can handle larger scale buildings, is to ask your Body Corporate Manager for any contacts of painters that they have worked with in the past, or engage the services of either a Project Manager or Paint manufacturer.  These three people will be aware of which companies have undertaken similar jobs previously and have the capacity to complete the job. 
Before any works commence, it would be recommended to have somebody compile a dilapidation report on your building.  This is a general document which highlights areas of structural and aesthetic concern and is typically done by a suitably qualified person such as a Builder or Engineer.  As paint is not the only component of a building which degrades over time, there is a good chance that additional remedial work would need to be undertaken.  Remedial work may include Concrete repairs, Rust repairs, resealing of construction joints, resealing of window frames, handrail & balustrade replacements, waterproofing and drainage issues, just to name a few.  For this reason, it may be a good idea to engage the services of a Project Manager, Builder or Engineer.  This person can oversee the entire project for you from start to finish, and ensure that each trade on site completes their work within scope and on time.  Most Body Corporate Managers or Painters within this field have worked with, and can recommend a few Project Managers to you.
From here, a scope of works can be drafted which outlines to all of the contractors, what work needs to be undertaken in which areas, and who is responsible to complete that task.  The scope of works is all encompassing and draws on referrals from other supporting documents such as schedule of finishes and specifications.  Both of these documents outline which products to use to carry out the job, what colours each area is to be painted to, and what the finished product should look like.
A good practice to engage in, includes getting input from Paint Manufacturers.  Most manufacturers offer a free service whereby they will draft a specification on the recommended products to use.  It's a good way to ensure that the right system is being used, the desired warranty is offered, and each painter quotes a like-for-like system.  This process can be instigated by contacting the manufacturer directly or asking the painter or project manager to engage this service on your behalf. 
A program should then be drafted by the contractor which highlights key dates for the project, including practical completion.  Progress payments can then be negotiated around these dates or stages and released as points in the Programme are met.  This ensures that everything remains on schedule and allows the contractor to maintain positive cash flow on that project.
Lastly, once you have all of these documents in place, consideration should be made for what measures will be put in place to ensure the works being completed are done to satisfaction.  This is usually done periodically by signing off on the satisfaction of completed works within a specific area.  By undertaking periodic inspections, it allows both yourself and the contractor to highlight any issues as they come to light. 
If you have all of this vital information in place from the onset, then the likelihood for unwanted disputes is reduced significantly.
[vcex_spacing size="15px"]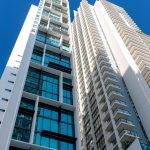 [vcex_spacing size="30px"]
[vcex_spacing size="40px"]
[vcex_blog_carousel count="8″ order="DESC" orderby="date" item_width="230″ min_slides="1″ max_slides="4″ items_scroll="page" auto_play="true" infinite_loop="true" timeout_duration="5000″ thumbnail_link="post" img_overlay_disable="false" img_width="500″ img_height="350″ title="true" excerpt="true" excerpt_length="30″ include_categories="all"]