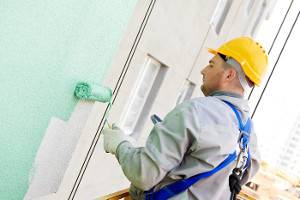 When you are looking at the maintenance side of your apartment, office or retail premises; painting is a consideration that requires thought, time and budget.
By being pro-active and keeping your business looking pristine inside and outside all year round you will save money on maintenance costs in the long-term.
Here are 10 tips which will help you get the most out of your painting repairs and keep costs down!
Tip 1 – Repaint regularly to avoid larger issues
By keeping your premises protected against weather and general wear and tear, you will reduce larger bills for upkeep along the way. Building exteriors should have paint maintenance carried out every 5 to 7 years. Interiors require a fresh coat about every 3 to 5 years.
Tip 2 – Use a reminder system
Make sure you note down when you last had your property repainted so you can refer to the date and carry out an inspection when the time comes to determine whether the paint is still in good-nick or not. If you use a calendar system, you can put in in with a reminder at the expected due date to ensure you keep your property in great condition.
Tip 3 – Get on top of maintenance early
If you notice minor issues as they arise you can avoid letting them fester into major problems further down the track and evade a huge blow-out in repair costs.
Tip 4 – Plan your paint colours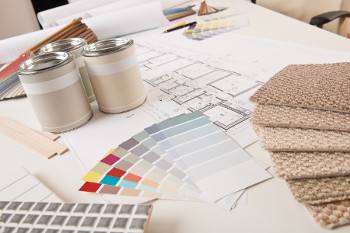 Choose lighter shades that help your paint last longer. Lighter colours do not absorb as much solar heat as full-fledged brighter colours meaning they do not fade as quickly.
Tip 5 – Use High quality products
Don't scrimp on paint products. High quality paint will not send your re-painting bill soaring and it will add an extra 2 to 3 years to your paints life-span. Reputable, professional painters only use high-grade paint anyway as it is the be-all and end-all in this business.
Tip 6 – Look at exterior options
Consider rendering your commercial building when it is time for paint maintenance as this can completely renew the façade and change its appearance which is ideal if you wish to rebrand your business, or simply give it a new, more modern look.
Tip 7 – Rendering saves future costs
If you want to save time and save on repainting costs then rendering is the way to go. Rendering can add insulation quality to the building walls so you save money when it comes to heating and air-conditioning. Some renders already have the colour contained within the rendering material meaning you also save money on the painting process.
Tip 8 – Remember to check your roof
Don't forget to check your roof. Paint repairs can help stop corrosion from taking hold. Rust can cause leaks and invite ceiling moisture damage as the ceiling materials begin to rot from the dampness, so don't neglect checking this part of the building.
Tip 9 – Use professional painting contractors
For major paint repairs don't DIY, get skilled specialist painters in with a track-record of producing results for commercial properties. You will end up spending more by trying to do it yourself and end up spending more than budgeted, especially if you make a mistake and cause damage.
Tip 10 – Use the right equipment
If your building is multiple stories high and you have plenty of lush gardens and vegetation around the perimeter, or are in an area which gets a lot of foot traffic then you should go with specialist painters who offer abseiling painting services. Abseiling painting is far less disruptive to the environment and is cheaper, quicker and more efficient than having painters set up massive swinging stages (which can damage your gardens) and cordoning off whole areas (which prevents foot traffic flow and can obscure your business from view).
Hire Professional Painting Contractors
If we have now gotten you into the cost-cutting mood, do not take it a step too far and decide to paint your premises exterior or interior yourself.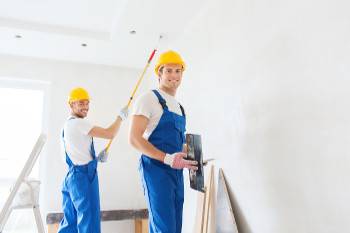 Though you may think it will save you money compared to hiring expert painter Brisbane services you would be mistaken and it's just not worth taking the risk with such a valuable asset.
As with any kind of job, you need to have the requisite knowledge, skill-set and experience to ensure it is done to a high quality standard, otherwise you could end up making mistakes, blowing out your budget and not meeting deadlines for the work required by going into over-time territory.
Avoid regrets or you may end up with a property suffering from a variety of ailments that cost you more to correct than the outlay of hiring a professional painter.
We hope these tips give you an idea of how to plan effectively for building maintenance, without blowing out your budget, if you have any questions or would like any advice, please feel free to get in touch and we can go through the best methods to suit you.