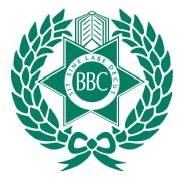 In time for the beginning of first term 2014 Leisuretex Painting Contractors have completed painting and rendering works to the new Middle School Precinct at Brisbane Boys' College (BBC) in Toowong.
Work began on the newly constructed building in September 2013 with the external rendering of the building. From there our team moved to the internal painting of the precinct. Being purpose built and designed for boys aged 10 to 15 the colours and designs used really gave life to the building's environment. "The changing educational landscape demands a holistic approach to creating learning environments and it's this trend that has greatly informed the development of BBC's new Middle School Precinct."
The Brisbane Boys' College Middle School Precinct painted by Leisuretex Painting Contractors consists of four levels, each dedicated to a specific year group with "Years 5 and 6 will be housed on the bottom level, [and] Years 7 to 9 occupying the remaining levels." It also boasts 35 contemporary spaces designed for both group work and individualised learning, a two storey purpose built Junior School library, dedicated spaces for pastoral care activities and house meetings and a state-of-the-art science laboratory.
Along with the external rendering and painting and internal painting of the precinct, Leisuretex Painting Contractors also hand treated, sealed and finished  the timber soffits in the entryway and throughout the ground floor under cover area using specialised nano technology coating systems.
The finished Middle School Precinct cements Brisbane Boys' College as a "K-12 educational facility without equal."